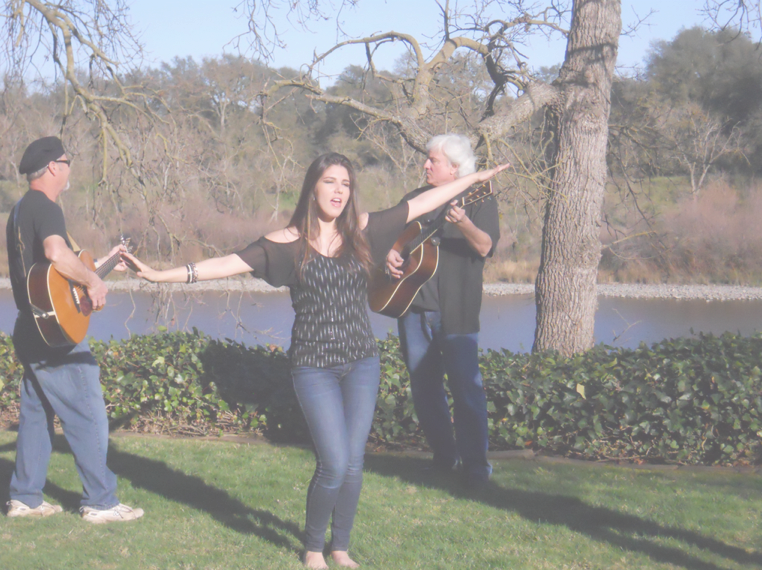 Ruby & The Emeralds have been playing together since 2011. Ruby and Tim met and collaborated on a song writing contest. The sound they created was a integration of Ruby's Tex-Mex upbringing and musical heritage and Tim's deep folk, folk-rock and rock & roll influences.
They are a visually engaging ensemble with a dynamic lead vocalist named Ruby and we do original material that is passionate and sonically moving. The live show is organic and interactive, featuring varied cultural influences.
Many of Tim's tunes were composed in Mexico and weave Spanish language elements into verses and choruses, expertly interpreted by Ruby's native tongue. Their songs have a decidedly "Americana" acoustic instrumentation while reaching out towards a "world music" orientation in their use of percussion, horns and cultural touches. 

Ruby Carreon – Vocalist Extraordinaire
Tim McHargue – Songwriter, Guitarist
Jeremy Greene – Percussion, Performance Rap
Otis Mourning – Saxophone (guest artist)
Michael Pickering – Guitarist, Vocals (guest artist)
Chris Mackey – Lead Guitar (guest artist)
Tim and Ruby initiated a recording project (Crossing Borders: An Excursion into New Music Frontiers) and also began creating video art projects to accompany their musical endeavors. (Two videos have placed in contests and Tim won first place in an art gallery competition.) More Emeralds were added as Ruby & The Emeralds began to gig around Sacramento cafes and pubs. Jeremy, Chris and Otis joined the ensemble; Jeremy as percussionist and performance rapper, Otis on horns and Chris on guitar & vocals.
Ruby & The Emeralds have perfected their live presentation of a unique sound with varied cultural influences and dynamic audience appeal and continue to play for cafes, clubsand nonprofit organizations and events.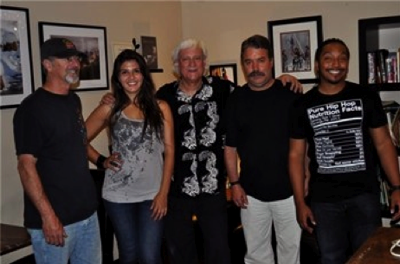 Chris, Ruby, Tim, Michael and Jeremy